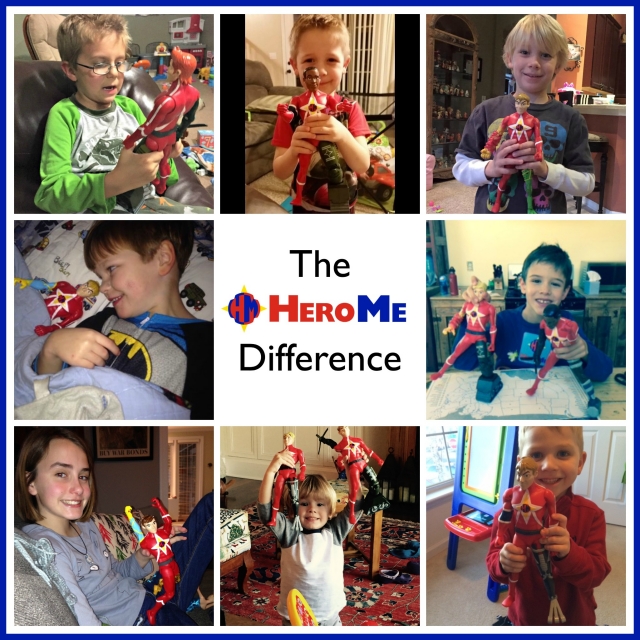 As we approach the one year anniversary of HeroMe, we're taking a few moments to reflect. While we've only been in business for a year, it's been an incredible time of learning, feedback, and fun. We've received lots of pictures and plenty of happy reviews of the HeroMes, and we've noticed an emerging trend - or lack thereof.
As we've fulfilled orders from across the country, the "HeroMe Difference" has become crystal clear. The difference is that HeroMe offers kids the chance to be creative. We've fulfilled hundreds of orders this year, and despite the odds, we've yet to see a HeroMe with the same name, same favorite food, or same back-story. We've seen plenty of the same combinations of looks and powers, but each HeroMe has been made unique by the creator's imagination. We love that!
Thanks for helping make our first year the experience of a lifetime. We're so grateful for your support, and we're looking forward to seeing more of your pictures and hearing more about your unique adventures with your HeroMe soon.