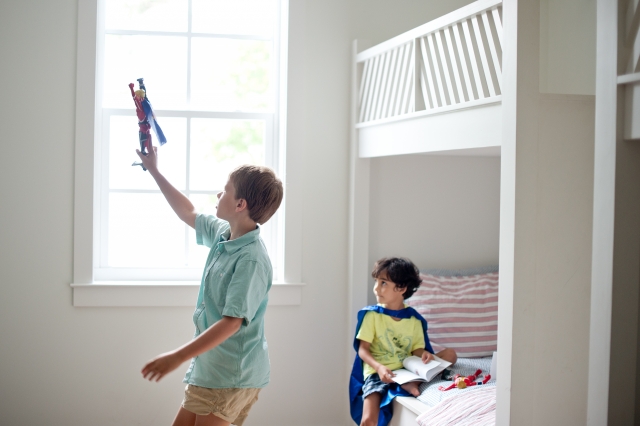 Much has been made of the idea of innovation. Whether it's a Fortune 500 company discusing new and emerging business ideas or a small start up seeking to change the world, everyone wants to be innovative. But is the ability to innovate a skill or trait that's inherent? Or is it something that we should be striving to develop in young people? Whether it's innate or cultivated, the ability to innovate is a life skill for the 21st century.
In Creating Innovators: The Making of Young People Who Will Change the World, education expert Tony Wagner explores what parents, teachers, and employers must do to help young people reach their full potential as innovators. A distinct pattern emerges among the young innovators profiled in the book: creative play in childhood leads to keen interests followed by an adolescence and adulthood grounded in career and life goals with a deeper purpose. "Play, passion, and purpose: these are the forces that drive young innovators."
We're excited to offer a toy that encourages creative play and helps children develop into the innovators of the future. To help your child get started, visit our Creator Lab and make a HeroMe today!
Do Good,
Dr. Socs
While we can't claim to be doctors, child psychologists, or developmental specialists, we can look to experts (like the ones featured here) to provide insights into the world of children. At HeroMe, we rely on resources like this as we create toys and experiences that ultimately fulfill our mission: "to inspire creativity and do good."