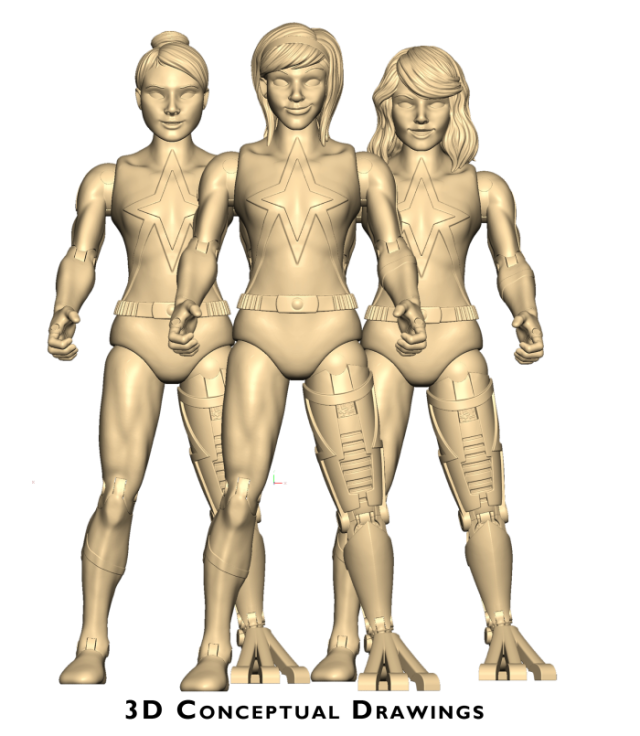 As you've heard by now, HeroMe is launching our girl HeroMe figures in Spring/Summer 2016! The process of manufacturing is long, and the saying "the devil is in the details" absolutely holds true. Sometimes one small tweak to a design requires new 3D drawings, structural checks with engineers, and production considerations. We're so lucky to have wonderful partners who help make the experience as smooth and easy as possible, and we're excited to bring you up to speed on the process.
So far in the manufacuting process:
We've finalized the 3D drawings of the 5 female heads and 1 female torso. This is a critical step because every change beyond this point becomes much more difficult to make. Though the renderings of the girl HeroMes are in 3D, we still miss that tangible feel. There's just something about holding a product (even a conceptual model) in your hand that adds to the confidence that the design is right.
This month we are working on the plastic prototype that will give us that tangible feel. Hopefully, we've ironed out all the issues and can move straight to making the molds for the parts. Fingers crossed and stay tuned!