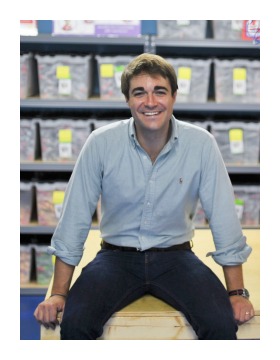 Hi Friends,
It has been a busy few weeks here at HeroMe. We're manufacturing the new girl HeroMes, building more partnerships, and - most importantly - learning to be parents.
People have always looked at us with confusion when we tell them "yes, we're starting a toy company and no, we don't have kids." To me this only meant that we lacked an in-house toy tester. Now that we are the overly proud parents of a 4 week old, I realize that we now have an in-house reminder of what it's like to discover something new every day.
As an adult, it's easy to forget how much kids learn through experience, interaction, and imagination. Pretending to save the day with their HeroMes, having a tea party with beloved stuffed animals, building sky high block buildings only to knock them down in a monster crash are all a part of a child's exploration of the world around them. At HeroMe, we're proud that we can offer some fun to aid in that learning process.
As an aside, I'm up at all hours of the day and night now. I'd love to hear from you with ideas, criticisms, stories of your child's creativity, or just a quick note to say hello. (Reach me at josh.bryan@HeroMeLab.com)
Do Good,
Josh