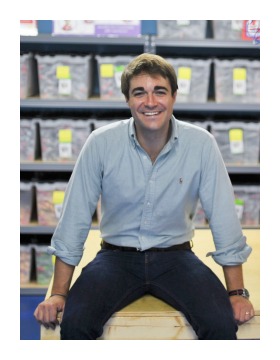 Happy New Year from HeroMe!
We hope you had a joyful and relaxing holiday season with family and friends. We spent many days at the HeroMe Warehouse fulfilling orders, but we had plenty of quality time to relax and enjoy time with our family.
The start of a new year always provokes a strong feeling of anticipation of what's to come, and at HeroMe, we are excited for the new opportunities 2016 will bring. I am particularly pumped for the arrival of our girl HeroMes. It will be amazing to see what great adventures both girls and boys will create with our new girl action figures. In 2016, we will also strengthen and expand our partnerships with children's healthcare and therapeutic organizations. We have been so encouraged and wonderfully surprised by the response to our #GivingTuesday campaign and our visit to Wolfson Children's Hospital that we can hardly wait to do it again.
As always, we are so grateful for you, our customers, and your support of HeroMe. Keep sending us your HeroMe pictures, ideas, and ways we can improve (I'm at josh.bryan@HeroMeLab.com).
Here's to a happy, healthy, and CREATIVE 2016!
Do Good,
Josh