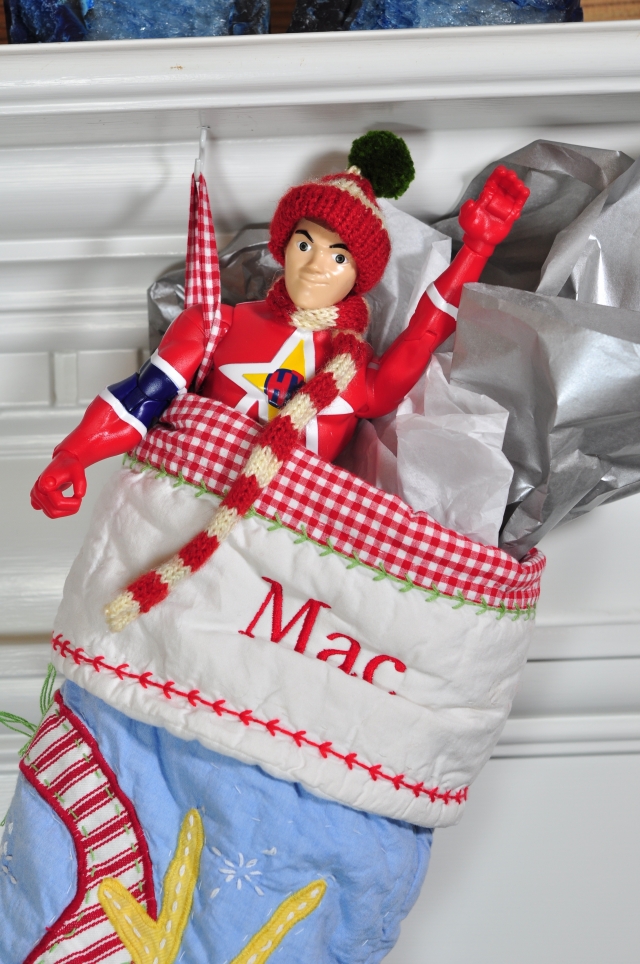 The holiday season is upon us, and the flurry of gift giving can feel overwhelming. We're here to help make the process a little easier with some ideas for how to "gift" a HeroMe to a child in your life.
1. Purchase a Gift Certificate. When you purchase a HeroMe gift certificate, you will automatically receive an email with a gift code and a gift certficate that you can print and gift. This is a great way to give a HeroMe because:
It allows the child to choose the combination of powers he or she most admires.
Creating a HeroMe is a fun activity that you can do with the child - and you get to see the child's imagination at work firsthand.
Shipping and taxes are included in the price of the gift certificate so using the certificate is simple - all the child has to do is create his or her HeroMe.
The process is easy and automatic - perfect for last minute gift giving!
2. Create a HeroMe. You can visit our HeroMe Lab and choose the powers for a customized HeroMe to gift. This is a fun way to gift a HeroMe because:
You can tell the child why you chose specific powers. For instance, if the child has recently mastered a new level in swim lessons, you can create a HeroMe with a frog leg and let the child know you are proud of his or her progress in the pool. Or, you can give a HeroMe with a strong arm to represent the child's strong heart, friendships, attitude, etc.
Creating a HeroMe means the child will have a gift to unwrap and play with immediately.
Wishing you a holiday season with a little less stress and more time to connect and create!