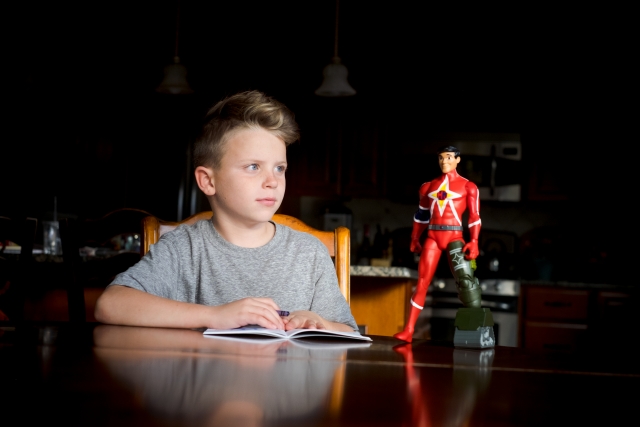 Inspire Creativity
We believe that the best way to inspire your little one is to let them create their own hero and tell their own story. From the very beginning, your child will be able to select which superpowers are most important to them. Maybe their superhero needs a bionic arm or the speed of the cheetah leg; the choice is theirs! There are no pre-packaged stories here so they have the freedom to focus on what is important to them.
In your HeroMe rocketship, you'll find a 56-page Handbook that helps your child learn and create their own story and encourages children to develop a love of reading, writing, and storytelling.
Storytellers of the Future
At HeroMe, we think it's important to provide a way for children to have a voice so we developed the activities in the handbook to help spark imagination and originality so they can be the storytellers for their HeroMe. The activities provide the right balance of structure and openness to give any child the right starting point for their tale. Activities in the Handbook are designed to be completed by children eight or older, but children as young as four can enjoy the activities with help from a parent or sibling.
Superhero Personality
The Handbook starts out with helping your little hero decide who they want their HeroMe to be. They'll be able to give their HeroMe a personality and think about what makes them so special. What is their favorite food? What about their favorite color? Is their superhero just like them? In what ways are they different? With questions and drawings, your child has the freedom to design the superhero that they need.
Superhero Games
The next part of the Handbook is all about activities. Mazes, word searches, and trivia facts provide a fun way for kids to learn and discover with their new superhero.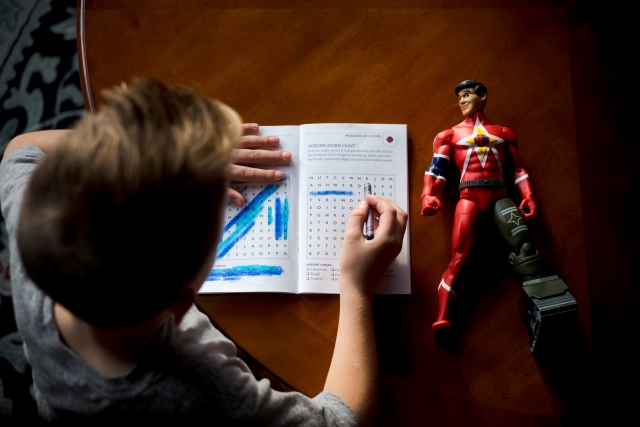 Creating a Super Story
And finally, we have adventure! In this section of the Handbook children learn how to craft their own adventure story through different activities. How can your HeroMe help save the day? From writing an ending to an adventure story, to writing their own story from scratch, the HeroMe handbook is designed to spark creativity and give them the confidence to be their own hero.
By giving children a chance to be their own storyteller, HeroMe sparks imagination and creativity and gives them a sense of accomplishment because it's completely up to them! Once they see how fun it can be to be the master of their HeroMe's story, what other things will they be inspired to create?
Are you ready to create a personalized HeroMe with your child? Head over to our hero creator on our website, here.