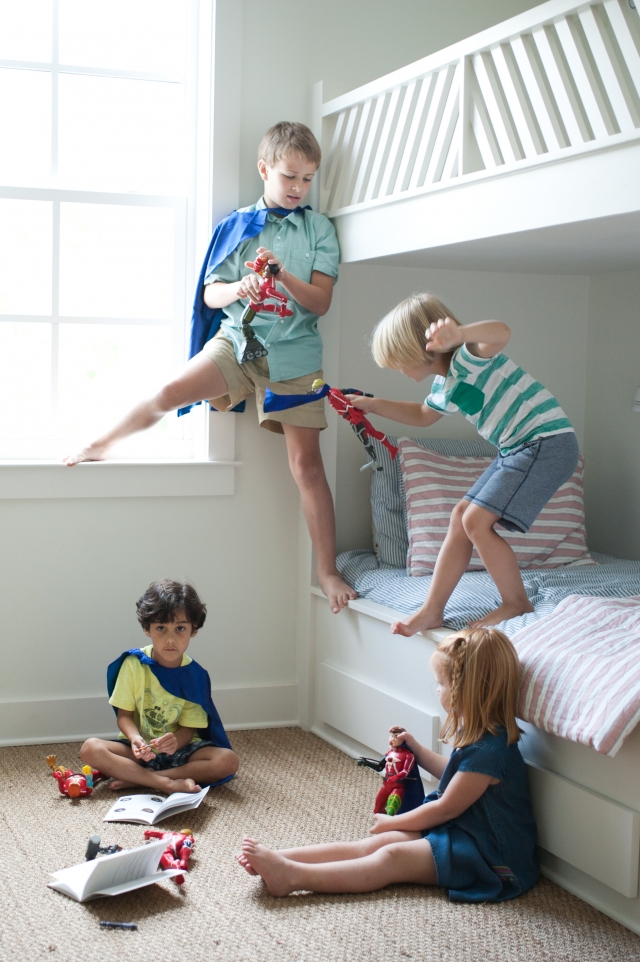 According to Jane K. Frobose, the Director for Family Consumer Sciences at Colorado State University Extension, play is the way that children learn, and toys are the props for play. Thus, choosing which toys your child plays with warrants some degree of consideration. Ms. Frobose provides these questions to consider when making toy purchases to maximize the value of play for your child.
1. Does this toy respond to and adapt to the interests and needs of my child?
2. Does this toy invite my child to explore and become involved with it?
3. Does this toy respond to my child's natural curiosity and whimsical nature?
4. Does this toy encourage unstructured play, allowing my child to choose how it should best be used?
At HeroMe, we've worked hard to create a toy that parents can feel confident about for their children. Our goal is to encourage kids' natural creativity and support them in unstructured, child-led play.
What other criteria do you consider when choosing a toy for your kids? Email us at info@HeroMeLab.com - we'd love to know!
Do Good,
Dr. Socs
While we can't claim to be doctors, child psychologists, or developmental specialists, we can look to experts (like the ones featured here) to provide insights into the world of children. At HeroMe, we rely on resources like this as we create toys and experiences that ultimately fulfill our mission: "to inspire creativity and do good."
Source: Learning Through Play- a Child's Job, Jane K. Frobose, February 2008.